Donor Recognition
100+ alumni, corporate leaders, faculty and staff members, and friends have made a gift to the Brendan Iribe Center to support students, research, faculty, infrastructure and more.

We recognize their generosity and thank them for supporting us to Be the Future.
"The Iribe Center is, in my opinion, one of the most fantastic and state-of-the-art computer science buildings in the country, if not the world. The Iribe Center is going to enable some amazing new fundamental and experimental research in virtual and augmented reality, robotics, and other interdisciplinary areas. Moreover, it's going to be a big factor in attracting great people and top technology companies to the area."
— Dinesh Manocha, Paul Chrisman Iribe Endowed E-Nnovate Professor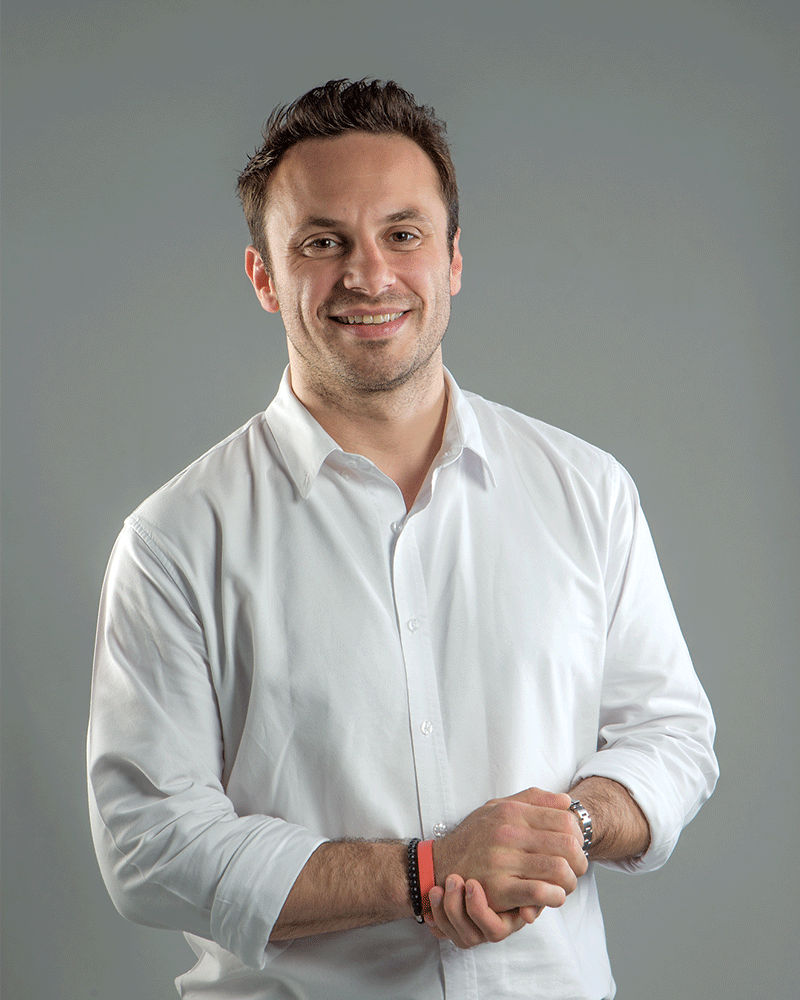 Brendan Iribe
Brendan Iribe is one of the video game industry's most successful serial entrepreneurs and an alumnus of the University of Maryland. In 2012, he co-founded the virtual reality company Oculus, which Facebook acquired for approximately $2 billion in 2014. Iribe served as CEO of Oculus until 2016 and then departed the company in 2018. Before Oculus, Iribe served as chief product officer of Gaikai, the innovative video game streaming company, until it was acquired by Sony Computer Entertainment for $380 million in July 2012. Prior to Gaikai, Iribe spent a decade as co-founder and CEO of Scaleform, the leading user interface technology provider in the video game market, which Autodesk acquired in 2011. Earlier in his career, Iribe worked as a software programmer, helping the Firaxis team develop the user interface for the award-winning Civilization IV video game. Iribe attended the University of Maryland in Fall 1997 and Spring 1998.
Michael Antonov
Michael Antonov is a co-founder and chief software architect at Oculus VR, a company focused on bringing immersive virtual reality to consumers. After graduating from the University of Maryland in 2003 with a bachelor of science degree in computer science, Michael began his career in software development as co-founder and chief technology officer of Scaleform, which grew to become the #1 user interface technology provider in the video game market. In March 2011, Scaleform was acquired by Autodesk. Michael co-founded Oculus VR in 2012, where he leads the development of the Oculus Rift SDK for the PC. Michael Antonov is an expert in complex multi-threaded software architecture, computer graphics, programming language design and engineering management.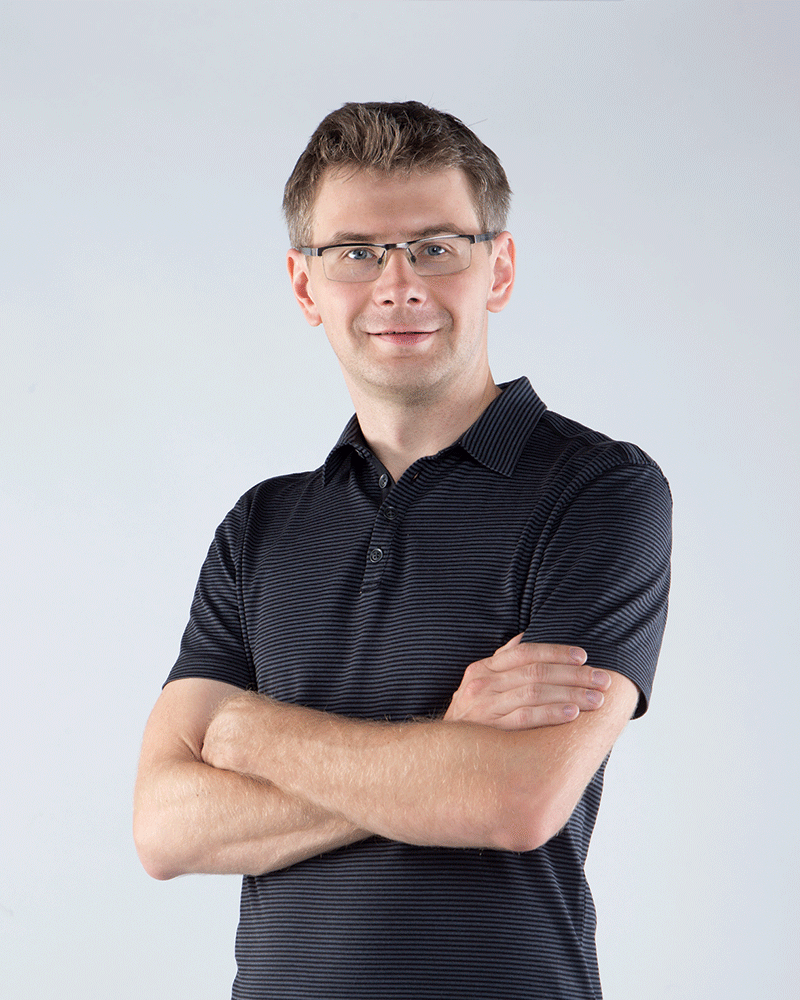 Bill Pugh and Lisa Orange
Bill Pugh, computer science professor emeritus and a pioneer in programming languages and software engineering, taught at Maryland for nearly a quarter century and became a successful entrepreneur. Bill received a Ph.D. in computer science (with a minor in acting) from Cornell University. In January 2012 he became professor emeritus to start new an adventure somewhere at the crossroads of software development and entrepreneurship. For the last several years, he's been a passionate booster and fundraiser for the Brendan Iribe Center for Computer Science and Engineering.
Jagdeep Singh and Roshni Singh
Jagdeep Singh graduated from the University of Maryland at the age of 19 in 1986. After working at Hewlett Packard for a few years, he went on to found several companies including Airsoft, Lightera Networks (sold to CIENA) and Infinera. After he and his cofounders sold Infinera in 2010, Singh went on to found QuantumScape, a stealth battery start-up in Silicon Valley. His wife, Roshni, is a practicing physician specializing in palliative care. Together, they have three daughters, Noor, Kismet and Nageena.
Lead Donors
$100,000 to $999,999
Sergey Brin Family Foundation
Naresh Chand Gupta and Nidhi Gupta
Craig and Sharon Stanfill
$1,000 to $99,999
Adobe Systems, Inc.
Ashok Agrawala and Radhika Agrawala
Peter A. Allen
John Yiannis Aloimonos and Cornelia Fermuller
Nat Ayewah
W. Rance Cleaveland, II and Karen A. Hardee
Eirik and Brenda Cooper
Ernest B. Falcone and Abbie R. Chessler
The Gobioff Foundation
Shravan and Nivedita Goli
John Grant
Sudipto Guha and Emily Pitler
Neha Gupta and Nirmal Sharma
Ilse Haim
Michael and Kimberly Hicks
Trevor E. Hill
Jeff and Petrina Hollingsworth
Maurice and Jean Jacobs
Patrick D. Jenkins, In Honor of Frederick and Kathleen Jenkins
Pete and Rosana Keleher
Khoo Yit Phang
Samir Khuller and Kalyani Chadha
Brady A. Law
Lyn and Stacey Sickels Locke and Kent, Jami, and Leland Heckel
Donna Malayeri
Alex Malozemoff
Alexis and Wiera Malozemoff
Plato Malozemoff Foundation
Frank and Nancy Miller
Jack Minker, Professor Emeritus and Johanna C. Weinstein
Somnath Mishra and Arti Jha
Don Perlis
Stephanie L. Peters
Elnatan Reisner
Debanjan Saha and Kanja Saha
Vibha Sazawal and Vijay Ravindran
Ben Shneiderman
Todd and Ashley Shorb
Tatiana Shpeisman
Zachary Siegel
Neil Spring
Aravind Srinivasan and Anupama Govindarajan
Dan Sugarman
Amitabh Varshney and Poonam Gupta
Leonid A. Velikovich
Yaser F. Yacoob and Hala J. Tomey
Amy Yuan
Marvin Zelkowitz
Up to $999
Analytica LLC
Aisya B. Aziz
Joshua A. Berenhaus
Franklin Rivera Bueno
Roberta J. Cochrane and Daniel Ford
Matthew JB Corrado
Charles DeLauder
John and Jamie Dolinka
Younis and Karen Forsyth
Ryan Forsyth
John F. Gianfrancesco
Evan Golub
Michael and Maureen Graber
Mark and Joan Green
Feng Guo and Qing Xie
Micah D. Jayne
Leigh Leverrier
Matthew and Sharron McElroy
The McNamee-Mahaffey Family
Fuller Ming, Jr.
Shel and Andrea Morris
Kent Nakamura
Vincent Nicklaus Nalupta
Nelson Padua-Perez
Sumod W. Pawgi and Malati Pawgi
Qin Qian
Noel and Veronica Rafael
Mark and Beth Redmiles
Hugo A. Santana Londono
Andrew and Danya Shults
Erika Hope Spencer and William Brent
Howard L. Stein and Leslie R. Stein
David G. Wonnacott
Kevin W. Yant
Amount Anonymous
Ben Bederson
Larry Davis and Joan Weszka
Amol Deshpande
Ramani and Shashikala Duraiswami
Howard C. Elman
Aaron Epstein
Jeffrey and Elise Foster
Jon E. Froehlich and Leah K. Findlater
Prabhat and Shubhra Garg
William and Carolyn Gasarch
Google, Inc.
Larry Herman
Thomas D. Hurst
David Jacobs and Elizabeth Edlind
Jonathan and Jill Katz
Larry Koved
Jeremy Manson
Raymond and Marilyn Miller
Haroon Mokhtarzada
Dana and Lise Nau
Lev Novik
James and Carol Reggia
Robert and Dana Reisse
Vineet Shah
A. Udaya Shankar and Carol Whitney
Nicholas K. Shinn
Ryan W. Sims
Alan Sussman and Linda Moniz
Nikhil Swamy
Shashvat A. Thakor
Endowed Chairs in Computer Science
The University of Maryland's commitment to elevating computer science and driving fearless innovation has attracted the support of donors in the form of eight new endowed faculty positions in the Department of Computer Science. These positions have aided in the recruitment of world-class researchers to fill the new Brendan Iribe Center.
Three positions endowed by Brendan Iribe's mother, Elizabeth Iribe, have already been filled. Her $3 million donation received $2.15 million in matching funds from the state's Maryland E-Nnovation Initiative (MEI). These combined donations led to the creation of a position in her name and two others—one in honor of her brother, Paul Chrisman Iribe, for his leadership of the family, and another that honors Brendan's high school computer science teacher, Reginald Allen Hahne.
Soon, the department will fill five more endowed faculty positions.
A $2.1 million gift from Capital One that was matched by the MEI will support an endowed chair and two professorships in machine learning, data science and cybersecurity. Two endowed professorships in theoretical computer science will be supported by a $1 million donation from the Brin family, which includes Samuel Brin '09; his brother and Google cofounder, Sergey '93; their father, Michael, a UMD professor emeritus in mathematics; and their mother, Eugenia, a former analyst at NASA's Goddard Space Flight Center. The Brin family gift was also matched by the MEI.